High-end electric powertrain for BMW C evolution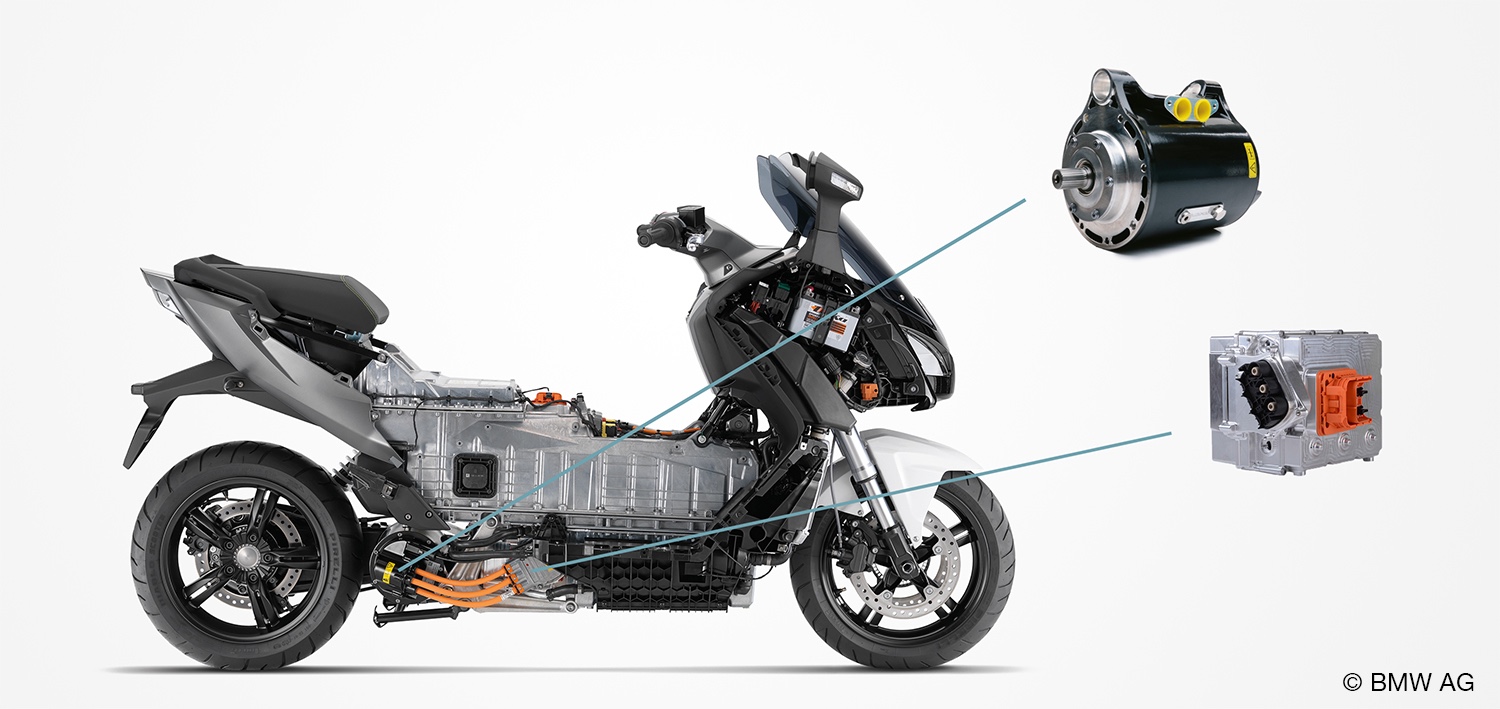 BMW Motorrad profits from interconnected core competencies
Development and manufacturing of complete electric powertrains for hybrid and electric vehicles have been successively established as a core competency of WITTENSTEIN since 2005. Whenever tight package situations meet high performance requirements, high flexibility in hardware and sfotware design is essential and often standardized TIER 1 components do not lead to a successful overall vehicle design. That was the reason why BMW Motorrad chose WITTENSTEIN as its technology and innovation partner when developing the new, battery-electric C Evolution maxi scooter.
The fact that inverter, electric motor and parts of the gearbox were completely developed inside WITTENSTEIN, difficulties managing the interfaces between the single components on OEM level were prevented and therefore a fast development cycle could be realized with under 3 years to SOP. Since 2014 the BMW C evolution maxi scooter is successfully placed on the market in serial production and sets new benchmarks for quality, innovative design and driving performance.
More impressions

This project successfully demonstrated our expertise from the initial drive design right through to series production.