Our linear drives set the pace at STIWA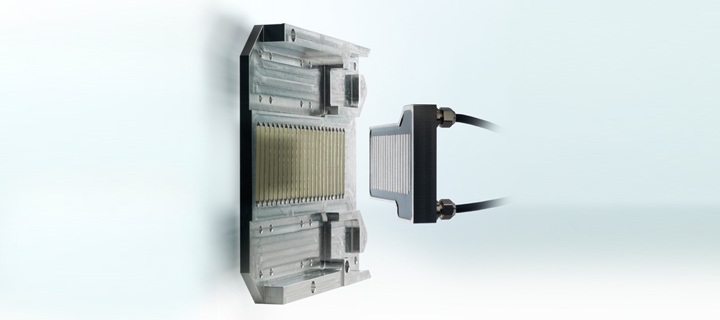 STIWA relies on the close partnership with WITTENSTEIN during the development of its high-performance assembly system. The jointly-developed linear drives now enable significantly higher cycle times than conventional solutions.
Interview with Harald Strauss, Sales & Marketing, STIWA
Jointly advancing mechanical process automation
Gone are the days of pneumatics and hydraulics. Today there are linear drives.
In high-performance assembly automation, there is a clear trend. Linear servo technology is gradually superseding pneumatic, hydraulic and mechanical systems for several reasons: longer lifetime, better control characteristics, as well as maximum dynamics and precision. Austrian company STIWA Automation GmbH also relies on WITTENSTEIN linear motors in its adaptive high-performance systems for the assembly of small parts.
STIWA – when speed is required for complex tasks.
The STIWA Group operates in the product and high-performance automation sector. The company develops, produces and supplies complete solutions comprising feed systems, materials logistics and palletizing stations, assembly and process modules, as well as the relevant linking systems. The assembly systems grow on a modular basis according to the tasks and are based on the rapid production requirements. The objective is rapid implementation from the product idea to high-volume, real-time production.
The best ideas are arrived at jointly.
The linear drive technology for STIWA based on the cyber® linear motors product range. The close cooperation between STIWA and WITTENSTEIN has led to a solution that meets the specific requirements of the new high-performance LTM-CI assembly system to perfection. The stator unit and the rotor with high-performance magnets form an integrated and power-dense motor unit which is characterized by maximum dynamics, precision, repeat accuracy and flexibility.
The assembly technology for very small components is highly demanding. In order to install components the size of a pinhead, these must be positioned to an accuracy within two hundredths of a millimeter. And with the planned cycle time of 100 parts per minute, this needs to happen extremely quickly. The STIWA technicians therefore ruled out conventional drive systems from the start – the new system is based purely on linear motor technology. This offers optimal speed and performance. Movement speeds of up to two meters per second in conjunction with regulated, jolt-free movement profiles were only possible using the linear servo drive technology from WITTENSTEIN.
Better direct than complex.
Our close cooperation also resulted in an optimal drive solution for the linkage module. In order to achieve the shortest possible cycle times in the workpiece carrier transport system, a rotary direct drive from the "cyber power motors" product range is used for the conveyor belt chain. This motor impresses owing to its high torque density. Through the use of a torsionally rigid shaft with adapted bearings and an integrated holding brake, it is extremely compact in design. The drive enables incremental movement of the parts by 90 millimeters from assembly module to assembly module in a positioning time of 150 milliseconds.