cyber® dynamic motor – brushless servo motors
dynamic – high torque – efficient
cyber® dynamic line servomotors are the smart choice for limited space applications. These stainless steel housed motors are equipped with absolute feedback and deliver unparalleled performance, reliability and value from the smallest package.

For a reduced project planning workload in your electrical design, the products are now available in EPLAN.


With the cyber® dynamic motors we are a worldwide partner in the Encompass program of Rockwell Automation.
Excellent solution for complex motion tasks
Built-in absolute encoder
Stainless steel housing
Single-cable solution (suitable for cable carriers, EMC shielded)
Protection class IP54 (or higher)
Maximum acceleration thanks to high overload capacity and low mass inertia
Ideal for dynamic processes with short cycle times
Round design with very high torque density
Built-in absolute encoder
Precise and flexible position control
High process reliability thanks to reproducible processes
Easy connection to your fieldbus systems
Energy efficient, maintenance free drives
Less heat dissipation
Numerous real-time capable fieldbuses to connect to your fieldbus systems
Automatic motor parameterization thanks to the electronic identification plate
Individual on-site consulting
Sizing with cymex®
Documentation in EPLAN
Together with the cyber® simco® drive servo regulator, the cyber® dynamic line forms a perfect system.
You can choose between numerous different fieldbus interfaces such as CANopen, EtherCAT, Profinet RT/IRT, SERCOS III or EtherNet/IP for easy connection to your higher-level controller.
Thanks to the electronic identification plate, there is no need to parametrize the system. The time for commissioning is significantly shorter.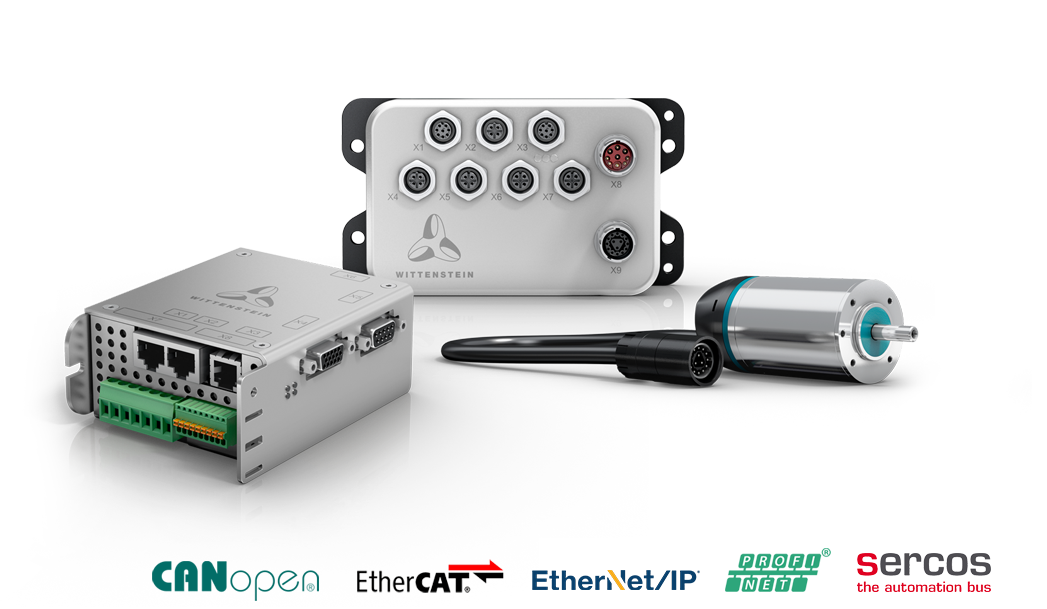 Hotspot 1: Automatic motor parametrization thanks to the electronic identification plate
Automatic motor parametrization thanks to the electronic identification plate
Hotspot 2: Protection class IP20 or IP65
Protection class IP20 or IP65
Hotspot 3: STO (Safe Torque Off) to SIL3
STO (Safe Torque Off) to SIL3
Hotspot 4: MotionGUI graphical user interface guides you intuitively
MotionGUI graphical user interface guides you intuitively
Hotspot 5: Simple connection to your fieldbus systems thanks to real-time capable fieldbus interfaces
Simple connection to your fieldbus systems thanks to real-time capable fieldbus interfaces