Two process steps in one – our frameless servo motors make it possible
Screwing and sealing of closures in just one work step and fully hygienic, better protection against recontamination of products, higher process reliability – the new InduTwist induction sealer from IMAGINE Engineering offers all these advantages. This innovative screw cap applicator is fitted with compact and highly dynamic frameless servo motors from the cyber® kit line developed by WITTENSTEIN cyber motor.
Thanks to their compact size, integration-friendly design, large hollow shaft, high dynamics and suitable torque, our motors are the ideal choice for IMAGINE Engineering. All the more so because we also provided the other components of the drive system – the cyber® simco® drive 2 servo drive, which is tuned to work perfectly with the servo motors, and the performance-optimizing cyber® power supply unit. This way, functional interface risks could be avoided.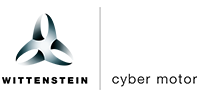 WITTENSTEIN cyber motor
Walter-Wittenstein-Strasse 1
97999 Igersheim (Germany)